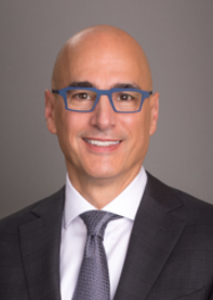 American Board of Surgery
American Board of Thoracic Surgery
American College of Cardiology
Medical School
Loyola - Stritch School of Medicine
Residency
Loyola University Medical Center
Fellowships/Internships
Loyola University Medical Center
Practice Locations
Societies & Affiliations
Educational Steering Committee, Maze IV National Training Program, 2012–Present
Instructor National Maze IV Training Program – Multiple sites, 2012-Present
Member Indianapolis Board of Directors, American Heart Association, 2012–Present
Heart Valve Society of America, 2007-Present
21st Century Cardiothoracic Surgical Society, 2006-Present
Special Surgical Interests
Aortic Root and Aorta Surgery
Aortic Valve Repair and Replacement Surgery
Atrial Fibrillation Surgery
Bicuspid Aortic Valve Surgery
Bloodless Surgery
Aortic Root and Aorta SurgeryAortic Valve Repair and Replacement SurgeryAtrial Fibrillation SurgeryBicuspid Aortic Valve Surgery
Bio
Dr. Gerdisch is the chief of cardiovascular and thoracic surgery, co-director of the Heart Valve Center and Atrial Fibrillation Program at Franciscan St. Francis Health. He is a senior partner with Cardiac Surgery Associates and specializes in complex heart valve surgery and is a clinical assistant professor of thoracic and cardiovascular surgery at the Loyola University Medical Center in Chicago.
During the last 21 years, Dr. Gerdisch has performed more than 5,000 innovative surgical procedures, of which 3,500 involved heart valve operations. He is an innovator in heart surgery and presents internationally on novel heart valve repair techniques and participates in ongoing landmark research in next-generation heart valves and heart tissue regeneration.
Dr. Gerdisch's list of innovations and firsts include:
2014: First in the United States to enroll patient in a landmark study, performing minimally invasive closure of the left atrial appendage to prevent strokes. He also was first in Indiana to use the Edwards SAPIEN XT Transcatheter Aortic Heart Valve.
2013: First in the United States to implant the On-X Aortic Prosthetic Valve with Anatomic Sewing Ring. The innovative valve is the only mechanical valve that matches the contour of the heart.
2012: Among the first in the nation to treat patients with the FDA-approved Edwards SAPIEN Transcatheter Heart Valve.
2011: First in the United States to use a breakthrough device to replace the aorta in a critically ill patient. He also performed the first surgery in the country using a new device, which restores the shape of a tricuspid heart valve.
2010: First in the United States to use a new device to reduce the risk of stroke for patients undergoing heart surgery.
2008: First in the world to repair heart valves using cutting-edge technology to allow the heart to naturally regrow tissue. He has ongoing research directed at allowing regeneration of an entire heart valve.
2007: First in the world to pioneer a new surgery using groundbreaking technology to repair damaged heart structures while allowing the heart to naturally regrow tissue.
2006: Established Indiana's first Heart Valve Center.
The City of Indianapolis and Marion County City Council proudly recognized Dr. Gerdisch with a special resolution for his dedicated service to the healthcare community in 2013. He was honored for his work and named a "Health Care Hero" by the Indianapolis Business Journal in 2010. Dr. Gerdisch has been named to America's Top Doctor by Castle Connelly (2009-2014) and Indy's Top Doctor by Indianapolis Monthly (2009-2014). He received the Excellence in Health Science Research Award at the annual Tony and Mary Hulman Health Achievement Awards Ceremony in 2010.