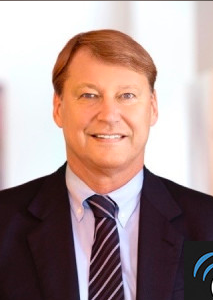 Hartmuth
Bittner,
MD, PhD, FACS
American Board of Thoracic Surgery
Medical School
University of Heidelberg, Germany
Residency
Duke University Medical Center
Fellowships/Internships
German Heart Institute in Berlin
Practice Locations
Societies & Affiliations
American Board of Thoracic Surgery (ABTS)
Fellow of the American College of Surgeons (FACS)
Sabiston Surgical Society
International Society for Minimally Invasive Cardiac Surgery
The Society of Thoracic Surgeons
The European Association of Cardiothoracic Surgery
German Society of Cardiovascular and Thoracic Surgery
Florida Society of Thoracic and Cardiovascular Surgeons
CTSnet
Special Surgical Interests
Advanced Disease of the Heart and Lungs
Heart and Lung Transplantation
Aortic Surgery and Aneurysm Resection
Coronary Artery Bypass Graft (CABG) Surgery
MAZE – arterial fibrillation surgery
Minimally Invasive Cardiac Surgery
Minimally Invasive Mitral and Aortic Valve
Performs Surgeries to Repair Aortic Aneurysms
Repairs and Replaces Mitral
Restores Arterial Flow Using Off-and-On-Pump Coronary Bypass
Thoracic Surgery
Tricuspid and Pulmonary Valves
Valve Repair and Replacement
VATS – Video Assisted Thoracoscopic Surgery
Bio
Dr. bittner is an advanced and highly experienced CVTS Duke University Medical Center trained surgeon specializing in minimally invasive procedures for cardiothoracic diseases with a focus on high-risk, advanced staged patients. Recently awarded "Best in Medicine – Cardiothoracic Surgery" for 2017 in Florida by the American Health Council. Dr. Bittner repairs and replaces mitral, aortic, tricuspid and pulmonary valves, performs surgeries to repair aortic aneurysms, restores arterial flow using off-and-on-pump coronary bypass, and heart and lung transplantation. For 10 years he was the Professor of CV Surgery at the Heart Center of the Univeristy of Leipzig, Germany, one of the busiest and most modern facilities. Dr. Bittner is board certified in general, cardiac and thoracic surgery, and has attained status as a Fellow of the American College of Surgery.