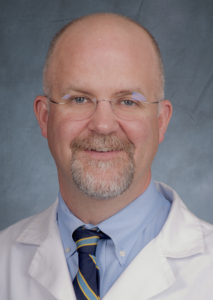 American Board of Thoracic Surgery
Medical School
Vanderbilt University School of Medicine
Residency
Massachusetts General Hospital/Harvard Medical School
Fellowships/Internships
Cleveland Clinic Foundation
Practice Locations
Good Samaritan Hospital
3815 Highland Ave., Downers Grove, IL, 60515
Phone: (708) 327-2503
Fax: (708) 327-2382
Edward Hospital
801 S. Washington St., 4th floor, Naperville, IL 60540
Phone: (708) 327-2503
Fax: (708) 327-2382
Elmhurst Hospital
155 E Brush Hill Rd., Suite 200, Elmhurst, IL, 60126
Phone: (708) 327-2503
Fax: (708) 327-2382
Bio
Edwin C. McGee Jr., MD is a cardiac surgeon at Loyola University Medical Center and a Professor in the Department of Thoracic and Cardiovascular Surgery at Strich School of Medicine. He serves as the Surgical Director of Heart Transplantation and Mechanical Assistance for the advanced heart failure program at Loyola.
Dr. McGee's special interests include surgical therapies for heart failure, including heart transplantation and mechanical assistance (VAD, LVAD). He is considered an internationally recognized thought leader in the field of mechanical assistance and was the first surgeon in North America to implant The HeartWare HVAD (HeartWare International, Inc.) in a biventricular configuration in a patient. He is proficient in a wide variety of heart surgeries including complex coronary revascularization, mitral valve repair, aortic surgery, surgery for endocarditis, the maze procedure, ventricular reconstruction, and re-operative surgery.
A graduate of Vanderbilt University School of Medicine, Dr. McGee completed his internship as well as his general surgery and thoracic surgery residencies at the Massachusetts General Hospital. He completed a fellowship focusing on heart transplantation, heart failure and mechanical assistance at the Cleveland Clinic Foundation. Dr. McGee is board certified in surgery and thoracic surgery and has been inducted into both the Phi Beta Kappa and Alpha Omega Alpha honor societies.