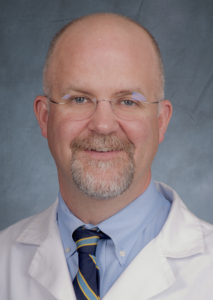 Renowned heart surgeon Ed McGee, MD, joins CSA and Loyola
Internationally known cardiothoracic surgeon Ed McGee, MD, who specializes in heart transplants and implantable heart pumps, has joined Cardiac Surgery Associates and Loyola University Medical Center. Dr. McGee is head of the heart transplant and assist device program, a professor in the Department of Thoracic and Cardiovascular Surgery and will bring new generation of LVADs and clinical trials to patients.
To learn more about Dr. McGee, visit Loyolamedicine.org.