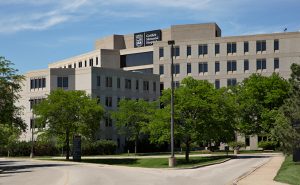 CSA and Loyola surgeons are now performing surgery at Gottlieb Memorial Hospital
Cardiac Surgery Associates and Loyola cardiovascular and thoracic surgeons have partnered with Gottlieb Memorial Hospital, part of Loyola University Health System.
"Loyola cardiothoracic surgery is consistently rated among the top centers nationally and we are pleased to bring our services to the already high level of heart care at Gottlieb, Loyola's community hospital," says R. Anthony Perez-Tamayo, MD, PhD, residency program director, CV Surgery and . "Loyola and Gottlieb have successfully partnered together on patient care and this is a further extension of our unity within Trinity Health."
Dr. Perez-Tamayo is joined at Gottlieb by nationally renowned CSA and Loyola cardiothoracic surgeons: Mamdouh Bakhos, MD, department chair, Thoracic & Cardiovascular Surgery and surgical director, Heart Failure and Heart Transplantation; Jeffrey Schwartz, MD, surgical director, Heart Transplant and Mechanical Assist Devices, surgical director, Lung Transplant and Ed McGee, MD, medical director, Heart Transplant and Assist Devices.
To learn more, visit Loyolamedicine.org