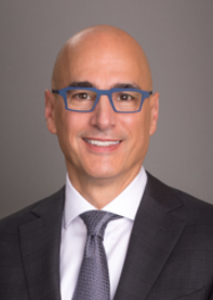 Dr. Marc Gerdisch's National Spotlight Satellite Media Tour
Dr. Marc Gerdisch was recently in the national spotlight and conducted a satellite media tour in New York City. As a national spokesperson for Cardiac Surgery Associates, Franciscan St. Francis Heart Center and On-X Life Technologies, he discussed the FDA's recent approval to allow patients with On-X mechanical replacement heart valves to substantially lower their blood-thinning medication dose and thereby, reduce the risk of bleeding complications by 65%. This important clinical breakthrough in heart valve medicine may potentially change the clinical landscape for thousands of people needing valve replacement.
Dr. Gerdisch conducted live and recorded television interviews on the following stations:
Tampa WTSP/CBS
Las Vegas KTNV/ABC
Philadelphia WPHL/CW
Portland KATU/ABC
Roanoke WSET/ABC
Phoenix WSET/ABC
Tucson WGUN/ABC
Washington DC WJLA/ABC
San Diego XETV/CW
Cleveland WKUC/NBC
Jacksonville WTLV/WJXX-ABC
To learn more about this clinical innovation, view Dr. Gerdisch's interview with San Diego XETV.