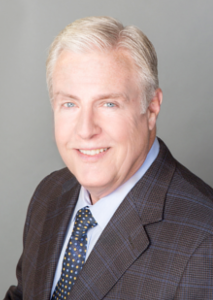 Dr. Bryan Foy featured on NCTV Business Connection
Dr. Bryan Foy, Senior Partner of CSA and Medical Director of Cardiac Surgery at Edward Heart Hospital, shares how Edward is recognized as a national and regional leader in cardiac care on NCTV. Edward was first in Chicago's suburbs to perform Transcatheter Aortic Valve Replacement, first in the west/southwest suburbs with a Hybrid OR that allows open surgical and closed endovascular procedures in the same space and is the only community hospital in Chicagoland providing mechanical circulatory support as a non-transplant program with Thoratec HeartMate II left ventricle assist device.
To learn more about Dr. Foy and Edward Heart Hospital, view the Naperville Community Television (NCTV17) Business Connection segment.