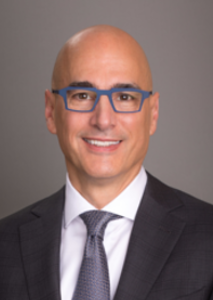 Dr. Marc Gerdisch is Giving the Gift of Life
Dr. Gerdisch is the chief of cardiovascular and thoracic surgery, co-director of the Heart Valve Center and Atrial Fibrillation Program at Franciscan St. Francis Health. He is a senior partner with Cardiac Surgery Associates and specializes in complex heart valve surgery and is a clinical assistant professor of thoracic and cardiovascular surgery at the Loyola University Medical Center in Chicago.
During the last 21 years, Dr. Gerdisch has performed 5,000 innovative surgical procedures, of which 3,750 involved heart valve operations. He is an innovator in heart surgery and presents internationally on novel heart valve repair techniques and participates in ongoing landmark research in next-generation heart valves and heart tissue regeneration.
To learn more about Dr. Marc Gerdisch's work, view his featured covered story in Active LIFE Magazine.
View page 28 at the following link.